Hello!
My name is Roger Berlin. I have been travelling to Poros since 1996. I live on Poros now. I have found my summer-paradise there.

I want to thank all of you who visit my page and help me make it the greatest website about Poros and Galatas. I have tried to write in a personal way, and not in an official way. I am not a travel-company. So I like to keep it in a familiar way. I listen to what my family or greek friends think about places, and what you tell me. Hope you like the site and that you find it useful. See you on Poros!

To make it possible for you to recognize me if you meet me, I have included a photo of myself! ;-)

Roger Berlin, Sweden
---
NEW!
---
Some fun attractions in Galatas!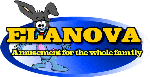 ---
Horse Trecking in the land of the Wolves
---
Rent a taxiboat for yourself
---

---
Wash your clothes on Poros
Suzi's laundrette


---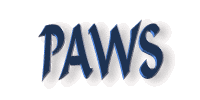 Poros Animal Welfare Society


---

www.aegeanflavours.com
(Experience something special)
---
Sail in Greece
with a Swedish skipper
---


"POP's CAR"
in Galatas:
Phone: 0030-22980-42910, -43714
Mobile: 0030-6942-556530
Fax: 0030-22980-43716